Essential means of transport
From department stores to railway stations and airports: escalators and moving walks are now an indispensable means of moving people from A to B in our modern society. Quality standards have risen sharply over the years. And escalators and moving walks need to be real workhorses: they often operate 24/7, including in extreme conditions, and are exposed to various environmental influences. Safety and reliability are paramount – after all, their main task is to transport passengers – which is why numerous big-name manufacturers including Schindler, Kone, Thyssenkrupp, Otis, Hitachi, Fujitec and Mitsubishi all use faigle products.
Our expertise is virtually unrivalled: faigle has been manufacturing plastic parts for escalators and moving walks since 1968, and has played a decisive part in shaping the evolution of rollers and components. Innovations developed by faigle have set the technological benchmark for the entire industry. This has always been founded on outstanding quality and testing management, which ensures the highest possible levels of product quality. faigle rollers are tested in line with the latest technical standards in the company's own laboratories.
History of escalators
The first escalator, with seats for ladies and gentlemen, was unveiled in 1896 at the Coney Island amusement park in New York. It was built by railway engineer Jesse W. Reno. Two years later in 1898, the Harrods department store in London installed the first escalator for its customers. But the escalator finally achieved commercial success in 1900 at the Paris Exposition. The first escalator with moving steps, which we all recognise today, was built by the Otis Elevator Company in 1920.
The oldest known plans for a moving walk were drawn up by architect Eugène Hénard for the 1889 Exposition Universelle, also in the French capital. A working model entered service four years later at the World's Columbian Exposition in Chicago. It was presented for a second time at the Paris Exposition, with three walks moving at different speeds – the third of them travelling at 10km/h! The world's first public moving walk began operating in 1954 on the Hudson & Manhattan Railroad at Erie Station in Jersey City (New Jersey). Built by Goodyear, the belt driving it was 84.5m long with a 10% gradient, and moved at 2.4km/h.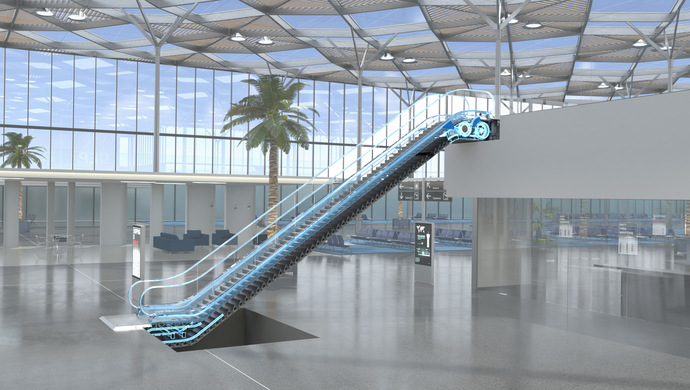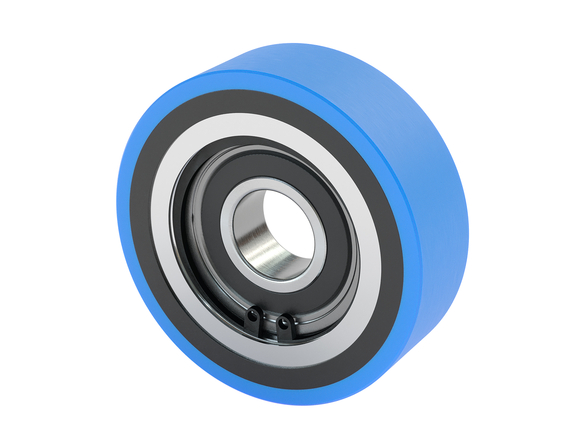 Do you have any special requirements?
Fahrtreppen & Fahrsteige
If you have special or particular requirements, we will also be happy to advise you on the subject of individual development.
Custom development
Do you have any special requirements?
If you have particular requirments, we will also be happy to advise you on the subject of individual development.
Development