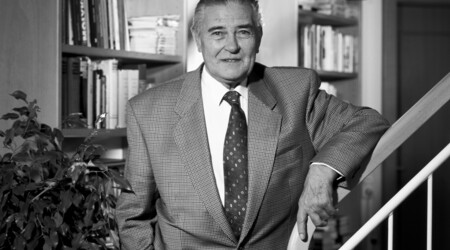 Heinz Faigle
1947
Heinz Faigle, founder of the company that bears his name, is a passionate inventor, developer and businessman. Back then, plastics technology is still in its infancy. But Heinz Faigle quickly discovers that new, modern thermoplastics are the ideal material for his research and development work. From then on, all of his work revolves around plastics as well as tribology, the science of friction and wear.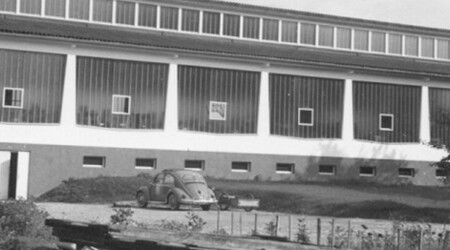 Plant in Hard
1963
The injection moulding equipment at the Hard plant was fully operational, and Heinz Faigle opens the company's first plant in Switzerland, just across the border in Au.
Developing X-materials
1964
X-materials enable founder Heinz Faigle to develop the company's first wear-resistant semifinished plastic products. The products are initially used in freight wagon bogies, sliding elements and gearing shells for fifth-wheel couplings on trucks, to name just a few applications, marking the first chapter in this global success story.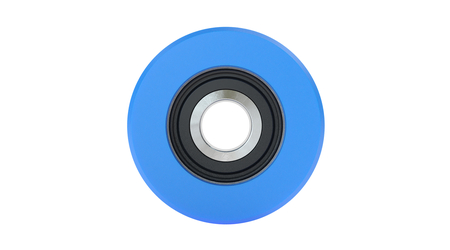 First faigle roller for escalators
1969
The company brings its latest new development to market: Schindler builds faigle rollers into its escalators for the first time. Made from thermoplastic polyurethane, the newly developed roller revolutionises the escalator industry. faigle never looks back, going on to become a global leader in the niche market for rollers for escalators and moving walks.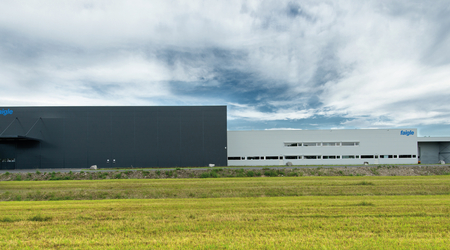 Expansion with second site in Hard
1990
Wolfgang Faigle remains true to his father's innovation and expansion strategy, opening a second site in Austria. Also based in Hard, faigle Industrieplast GmbH focuses exclusively on producing and selling semifinished products for technical applications. Over the following years, custom services such as cutting, milling, planing and grooving are added to the portfolio. 1st-Cut® becomes the company's trademark service.
Suzhou site opens
2003
Asia is a booming market for the escalator industry, with faigle acting as a partner and supplier, allowing it to provide regional customers with outstanding products and top-quality service. Like its sister facility in Hard, the Suzhou plant specialises in development and production.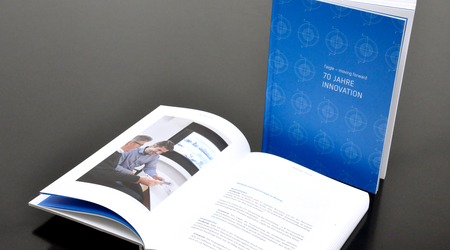 70th anniversary
2017
Following a programme of modernisation as well as construction of new high bay warehouses, production facilities and offices at all three European locations, the faigle Group – with 400 employees spread across four sites – celebrates its 70th anniversary, and passes the EUR 70 million revenue mark for the first time.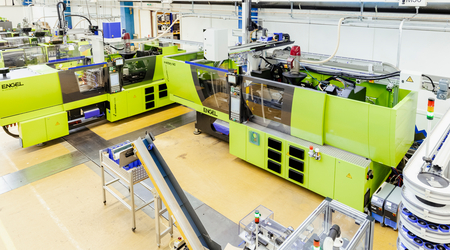 New technologies
2019
Now in its third generation under Friedrich Faigle, the business focuses on new technologies, process engineering, digital-networking synergies and knowledge management.
AMBITIOUS, PASSIONATE, INNOVATIVE – FAIGLE PLASTICS SOLUTIONS.
moving forward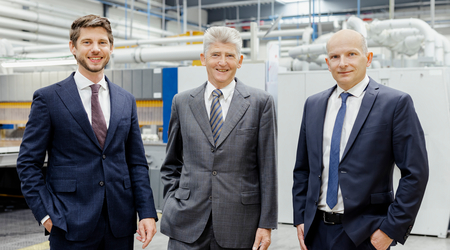 New group management
2021
faigle is expanding its management team: as of July 1, Wolfgang Faigle (CEO), Friedrich Faigle (COO) and Roland Bartenbach (CFO) will form the new management of the faigle group of companies. On the one hand, the expansion takes place in the course of the generation change, on the other hand, one sets an important step to set up faigle sustainably fit for the future and to prepare the group of companies for further growth.