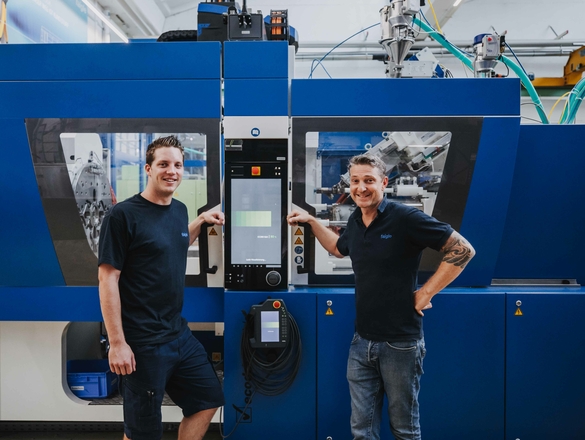 Working at faigle
Typical paths involve advancing from plastics engineer to 3D designer, from technical college graduate to technical sales expert, or from administrative assistant to internal coordinator at our sister company in China – choose from a host of exciting careers and be part of the next chapter in faigle's history.
Find out more about our current vacancies
Facts and figures
moving forward: our people set the world in motion – faigle supplies about 70% of the rollers used in escalators and moving walks worldwide. The company's products keep around 2 billion people moving every day. And faigle wheels help to transport some 200 million parcels and pieces of luggage on any given day.
400
employees
work at the various faigle Group companies worldwide
€82m
revenue
generated by the faigle Group
4
plants around the world
in Austria, Switzerland and China
9 years
average time of employment
for faigle employees
34 %
proportion of women working at faigle
and something we're proud of, because women have a key role to play in technology
20
apprentices
the average number of apprentices at faigle at any given time
Company video A 70-year track record in plastics
An international working environment
Effective, open cross-border communication is really important for our group. 73% of our output is exported and we have four sites around the world – which underlines our outward-looking approach. And our employees value the international, yet laid-back working environment at faigle.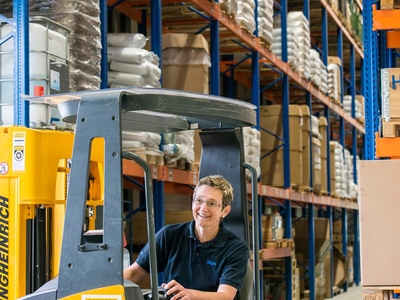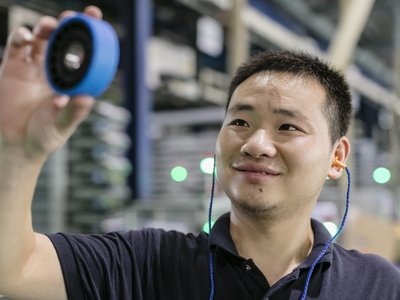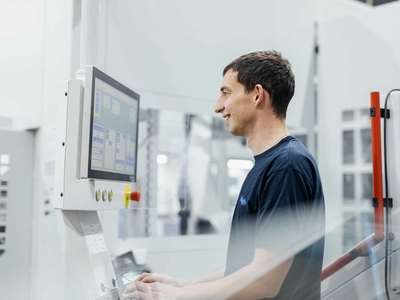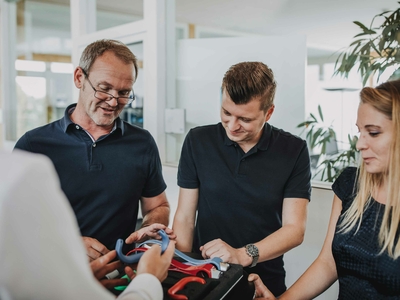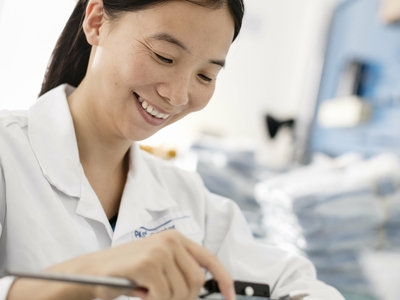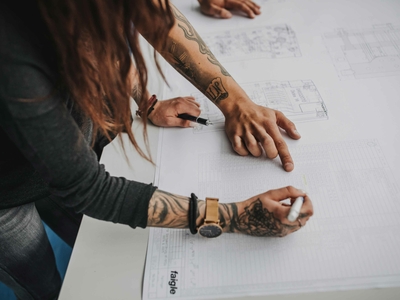 We put an emphasis on partnerships.
We believe in treating our employees and (business) partners with respect. We take action out of our sense of responsibility to work in the interests of our company and our employees. Meeting our obligations and keeping our word are very important to us. Fairness and loyalty are central to our relations with employees and partners – and we expect the same in return. Collaboration based on respect and appreciation creates a climate of trust in which people enjoy their day-to-day work. We work together as partners.
We operate sustainably.
faigle is a sustainable business in every respect: when it comes to people, partnerships and resources.
We take a close interest in our employees' wellbeing, and we give them opportunities for personal development, which in turn enables the company to keep moving forward. Because satisfied employees are effective employees.
We conserve resources in order to protect the environment. When it comes to manufacturing our products and their application, we always aim to optimise our environmental footprint. High-quality materials, excellent workmanship and outstanding know-how are the key to ensuring that our products have a long service life.
We work to improve our bottom line and achieve long-term success. We do not measure success on the basis of quarterly reports, but in terms of how we strengthen and enhance business value. And this underpins our independence.

We have a passion for innovation.
Our founder Heinz Faigle was constantly coming up with new ideas. Inspirational ideas. He always managed to think of new ways of doing things. Exciting ways. Ones that others didn't spot. Today, faigle is a world leader in a range of industry niches.
The company has been developing new innovations – but without sacrificing tried-and-tested approaches – for more than 70 years. Our customers come to us with needs and leave with solutions. It's a question of keeping things simple and being pragmatic. Development is one of our strong points and we are always prepared to keep on adapting. Our processes take trends, basic research findings and markets into account. But we only adopt ideas that fit with the way we operate. This demands flexibility and swift responses, coupled with a considered, long-term view. Often, the straightforward answer is right in front of you. And we'll find it. That's a promise. Our practical experience lays the foundations for practical applications.

We take an open-minded, outward-looking approach.
We operate in Austria and abroad. We seize on opportunities to develop new markets. We familiarise ourselves with new ideas. We learn about and respect other mindsets. We are proud to employ so many people. This enables us to operate freely, independently and autonomously. To do this, we build on the various different skills and abilities of our employees and partners. And this enables us to hold our own on the international stage. With no ifs and buts. We're totally open minded.
We aim to be the best.
Let's be open and above-board. To put it simply: we aim to be the best. Everything we do and the way we do it is another step along this road.
We take decisions carefully, but streamline our decision-making channels as far as possible. We take a systematic, structured approach to our work and focus on our core competences.
We act professionally and decisively. Everything we do is shaped by the highest quality standards, with a view to safeguarding our success.
Over the past 75-plus years, we have built up an unrivalled wealth of expertise, which has helped to make us a world leader in niches in a range of industries. We have a proven record in plastics technology.
We develop bespoke solutions for our customers. This has made us a leader and also a benchmark in the markets we serve.
We believe that a company is only as good as the people it employs. And excellence is more than just the product of the best a company has to offer.

faigle's management principles
We encourage our people to take on responsibility, and adopt target and solution-driven approaches.
We treat our employees with respect and honesty.
We take decisions and implement them quickly and systematically.
We are always well informed and ready to share information.
We are committed to our own – and our employees' – development.
We take the time we need to communicate and talk to people face to face.
We support – and expect – interdepartmental thinking and approaches.
We get people excited about innovation.
We serve as role models.
"For me, cohesion within the team and the clear sense of solidarity with the company have always been exceptional, right from day one."
Ines Bisesti
DIRECTOR CUSTOMER & SALES SERVICES