Suzhou (CHN), Hard (AT). The testing laboratory at Suzhou faigle Engineering Plastics Co., Ltd., faigle's Chinese plant, secured CNAS certification in August. Awarded by China's national office for the accreditation of laboratories and certification. faigle is the only private enterprise in the world to obtain the certification for roller system testing procedures.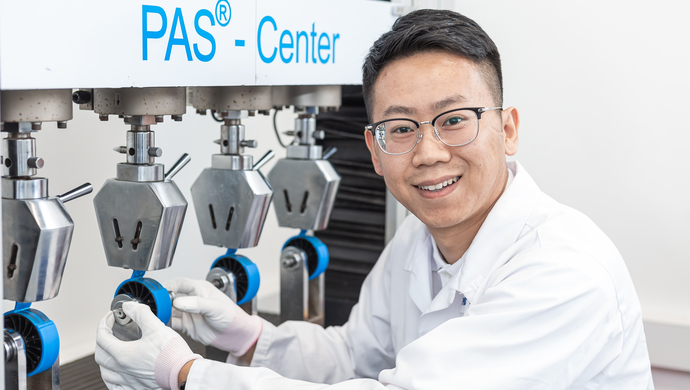 Testing lab at the PAS® centre
Certification by the China National Accreditation Service for Conformity Assessment (CNAS) is the country's highest level of lab accreditation. faigle's testing lab, the PAS® centre at Suzhou faigle Engineering Plastics Co., Ltd., was awarded the CNAS certificate in August. The faigle Group's Chinese subsidiary is the first private company anywhere in the world to receive the certificate specifically for roller testing. It also reflects the years of work and professionalism that have gone into establishing and expanding the facility.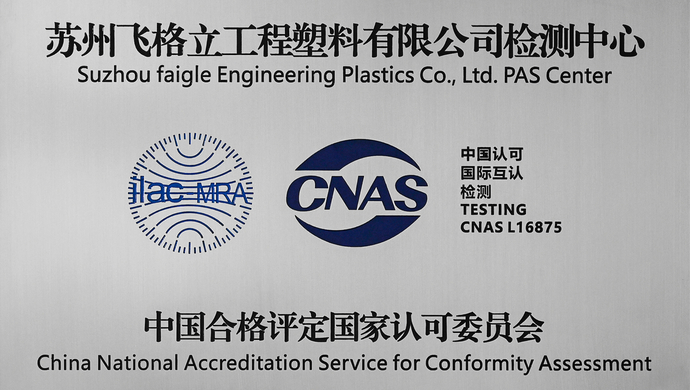 CNAS certificate
Benefits of CNAS certification
CNAS certification means that the PAS® centre meets internationally recognised standards for testing and calibration. "The data generated in the laboratory are approved by the People's Republic of China, which will boost confidence in our products, as well as strengthening the authoritativeness and credibility of our lab," explained faigle Group COO Friedrich Faigle. CNAS-accredited inspection and testing reports are also recognised by more than 100 countries and regional authorities around the globe, which translates into virtually universal acceptance of the testing procedures. CNAS has accredited faigle's testing processes for roller service life, oil and water resistance, and overload capacity. "CNAS certification will also enable us to expand and take further steps to improve our lab. This puts us in a position to satisfy the inspection requirements of several customers simultaneously, and to keep on expanding in a rapidly growing market," commented Tobias Wilhelm, CEO of Suzhou faigle Engineering Plastics.
PAS® centre – assessing product quality for customers
faigle opened the PAS® centre in September 2019. It performs tests on rollers for escalators and moving walks. Above all, it has the task of ensuring that all of the products which the company delivers to customers meet the highest safety standards. The centre also offers customers regular testing and assessment services. "The faigle Group's goal is to carry on satisfying customer requirements to the greatest possible extent as the international market continues to grow," said Friedrich Faigle. The 300m2 testing laboratory in Suzhou has 11 high-tech roller testing machines with more than 250 test stations. Several different teams currently work in the PAS® centre.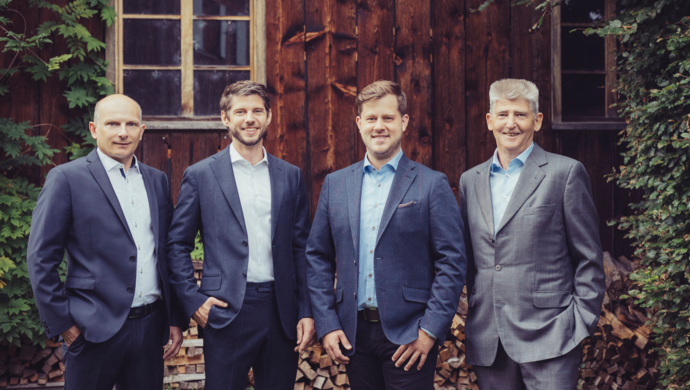 faigle Group Management Board with Suzhou CEO Tobias Wilhelm