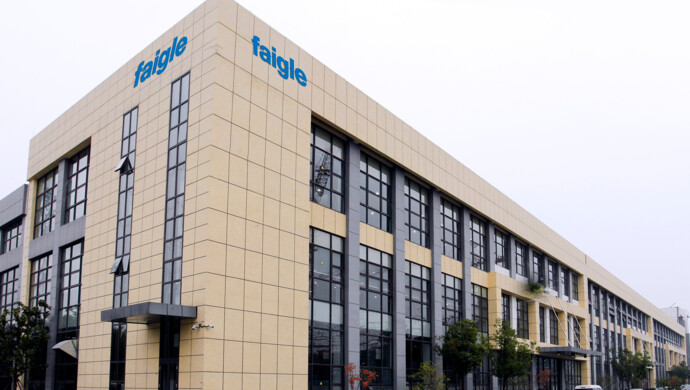 Tobias Wilhelm, CEO of Suzhou faigle Engineering Plastics Co., Ltd., is delighted with the company's recertification.
Plastics specialist Suzhou faigle Engineering Plastics Co., Ltd – a member of the faigle Group, which is based in Hard (Austria) – has again received High-Tech Enterprise certification. Companies that obtain High-Tech Enterprise accreditation benefit from the Chinese government's policy of promoting research and development activities inside the country. This is mainly intended to drive forward China's technological transformation. For faigle, certification is a strong statement of its commitment to the Chinese market, and is viewed as a significant quality seal by customers and partners in the country.
Efficiency and capacity for innovation
Certification is based on a stringent audit performed by research and finance experts. The Jiangsu Science and Technology Bureau, the Jiangsu Finance Bureau and the Jiangsu Taxation Bureau of the State Administration of Taxation share responsibility for the certification procedure. The evaluation takes into account the number of patent applications, the number of technical staff and their qualifications, as well as total investment.
Efficiency and the capacity for innovation play a decisive part in the High-Tech Enterprise certification process. Tobias Wilhelm, CEO of Suzhou faigle Engineering Plastics Co., Ltd., with the certificate.
Long-term investment in Suzhou site
"We began developing and producing the first wheels made of thermoplastic polyurethane in China in 2003. Since then, we have been continually refining our high-quality plastic wheels and rollers, and have registered a series of patents," explains Tobias Wilhelm, CEO of Suzhou faigle Engineering Plastics Co., Ltd. "Alongside the patents, our investments in the Suzhou site also underline our long-term commitment to China. I'm thinking in particular of our state-of-the-art PAS® centre, where we carry out comprehensive checks of rollers for escalators and moving walks. There's no other facility of its size anywhere in the world. Every year, up to 44,500 checks are performed in order to assure the quality of our products, and to evaluate innovations down to the last detail to make sure they are suitable for day-to-day use. We want to invest further and expand our expertise in the future. And this certification is an incentive for us to keep on improving."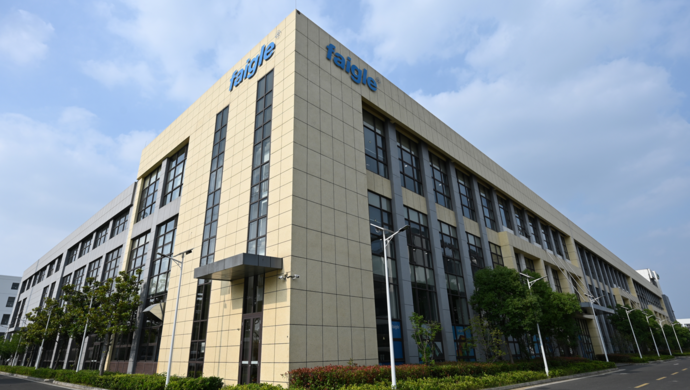 Company location in Suzhou, China
Sending a positive signal internationally
"At faigle, innovation is part of our DNA," Friedrich Faigle, COO of the faigle Group, agrees. "The courage to move in new directions is what sets our team apart. So it's especially satisfying that our Suzhou facility has been certified by three high-level authorities in China in recognition of its innovative capabilities. Our operations in Europe will also benefit from this positive signal, because the various parts of the Group work closely together and share advances in their expertise." The company is aiming to bring further innovative products onto the market over the next few years, while also enhancing existing plastics solutions and boosting their performance.