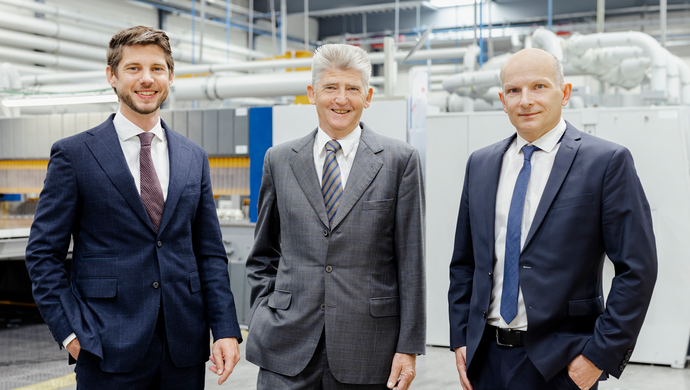 Hard (AT). Austrian plastics specialist faigle has expanded its management team. From 1 July, the new senior management at the faigle Group will be made up of Wolfgang Faigle (CEO), Friedrich Faigle (COO) and Roland Bartenbach (CFO). The move is part of a generational change, and it also represents "an important step in putting faigle on a sustainable, viable footing and preparing the Group for its continued growth," explained Wolfgang Faigle.
CEO Wolfgang Faigle, COO Friedrich Faigle and CFO Roland Bartenbach will be at the helm at the faigle Group, which has four sites in Europe and Asia, from 1 July. The new managerial and organisational structure at the family business will be backed up by the managing directors at the locations in Austria, China and Switzerland.
As part of the reorganisation, in September Mario Maier will assume the responsibilities previously held by Wolfgang Faigle and Roland Bartenbach at faigle Kunststoffe GmbH in Hard. Succession planning at the second Austrian subsidiary, faigle Industrieplast GmbH, and at Suzhou faigle Engineering Plastics Co., Ltd. in China was completed some time ago, with experienced managing directors Marco Blum (faigle Industrieplast GmbH) and Tobias Wilhelm (Suzhou faigle Engineering Plastics Co., Ltd.) retaining their posts. Friedrich Faigle will continue as Managing Director of Swiss subsidiary faigle Igoplast AG.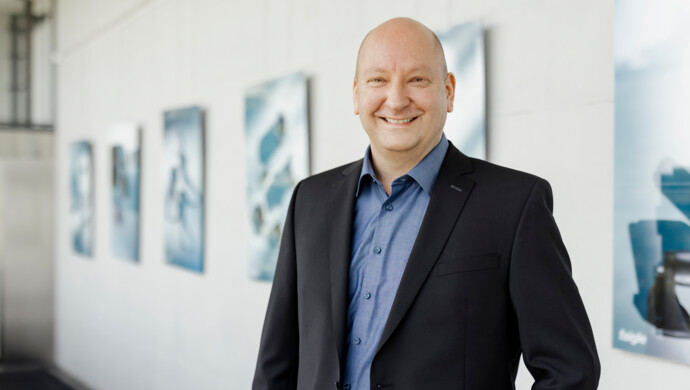 Mario Maier appointed new Managing Director at faigle Kunststoffe GmbH
A new addition to the faigle team, Mario Maier has joined the Group from a successful international industrial company. He has extensive experience of sales, as well as in-depth R&D and technology expertise. With effect from July, Mario Maier initially took over responsibility for sales from former Vice President Marketing & Sales Holger Schröder, who has moved on in search of new professional challenges. Mario Maier will take on full managerial responsibility at faigle Kunststoffe GmbH from September.